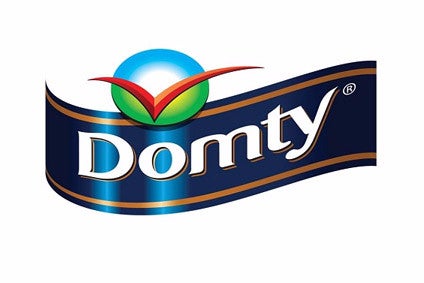 Egyptian dairy firm Arabian Food Industries has seen its shares surge on its first day being listed on the Egypt stock exchange.
Shares rose 11% to EGP10.21 (US$1.15) today (22 March).
The company, also known as Domty, had sold 12.25m shares at EGP9.2 per share after outlining float price guidance earlier this month.
According to Middle East bank EFG Hermes, which was the co-ordinator and bookrunner for the combined offering, the sale was six times oversubscribed.
Domty chairman and managing director Omar El Damaty said: "Our company began commercial operations in 1990, but in becoming today a publicly traded company, our journey has in many respects just begun. I am confident we have the right team, the right strategy and the right portfolio of brands to create new shareholder value in the years ahead as we invest in addition production capacity, new products and the penetration of high-potential expansion markets."
Domty produces and distributes branded white and processed cheeses and juice products. Its brands include Domty, Gebnety and Damo.
Moustafa El Chiati, MD at EFG Hermes, said: "The high rate of oversubscription from some of the world's leading institutional investors as well as from regional and local fund managers speaks to both Domty's corporate fundamentals and to those of Egypt's very attractive consumer market. It exemplifies the strong foundation of the Egyptian economy and is a testament to EFG Hermes' strong placement power. It is significant that the transaction is being executed amid exceptional volatility in global financial markets that has seen a number of companies globally and regionally pull back from offerings this since the beginning of 2016."