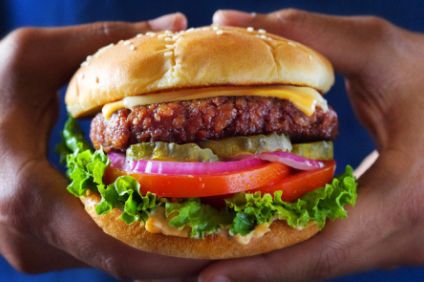 US-based food firm Don Lee Farms has revealed ambitious overseas expansion plans for its plant-based burgers with 15 countries on its radar.
The Los Angeles business said selling its Organic Plant-Based Burger and other 'veggie burgers' overseas is "feeding the global demand" for its products.
The company said its burger will be available within months in 15 countries, including in Europe, South America and the Caribbean. Individual countries have not been named.
They will be sold in the frozen sections of supermarkets.
Donald Goodman, president of Don Lee Farms, said: "We are thrilled to be introducing these organic burgers for the first time to a global audience. We have made it our goal to bring our Organic Plant-Based Burger, along with our other popular plant-based and meat proteins, to more people than ever before.
"Other brands talk about sustainability. At the same time, all of them use artificial ingredients banned in some countries outside of the US We are proud to be able to provide a truly sustainable solution."
The family-owned company's burgers are available at US retailers including Wegmans and Costco. It also produces plant-based and meat proteins for retail, club, foodservice and school foodservice markets
Don Lee Farms was established in 1982.