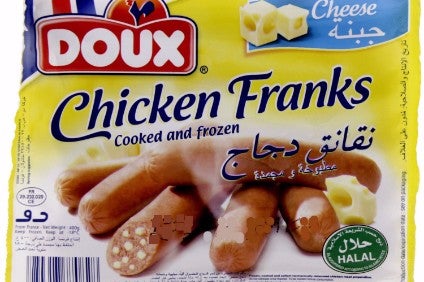 French poultry group Doux has unveiled plans aimed at transforming its business strategy amid "increased economic difficulties," largely the result of fierce competition.
The Brittany-based firm underlined its main activity – the production and export of frozen poultry to markets in the Middle East – has since last year been significantly affected by Brazilian low-cost producers that it said have practised "price dumping". Prices have been cut by up to 30% within a single year in Saudi Arabia, Doux's main export market.
"Against this backdrop, Doux is making the heaviest losses in the markets where it has the majority of its sales, despite efforts to optimise costs since 2012."
Media reports put the group's losses at EUR35m (US$41.6m) last year, with similar losses expected for 2017.
Doux said it was losing money every month due to "a structural deficit in competitiveness" that had become untenable.
"The transition in the business model that was initiated during the shareholder change has to be accelerated now, tackling three major challenges: ensuring food safety [especially in relation to bird flu], fighting against new low-cost competition and increasing the quality of poultry products in order to meet consumers' expectations."
French agri-food co-op Terrena and local agribusiness Sofiprotéol acquired a majority stake in Doux in 2016.
Doux's reorientation in strategy would focus on trying to move upmarket through innovative premium products for export; entering the fresh halal market in Europe, which is growing; and re-building competitiveness at the entry-level sector.