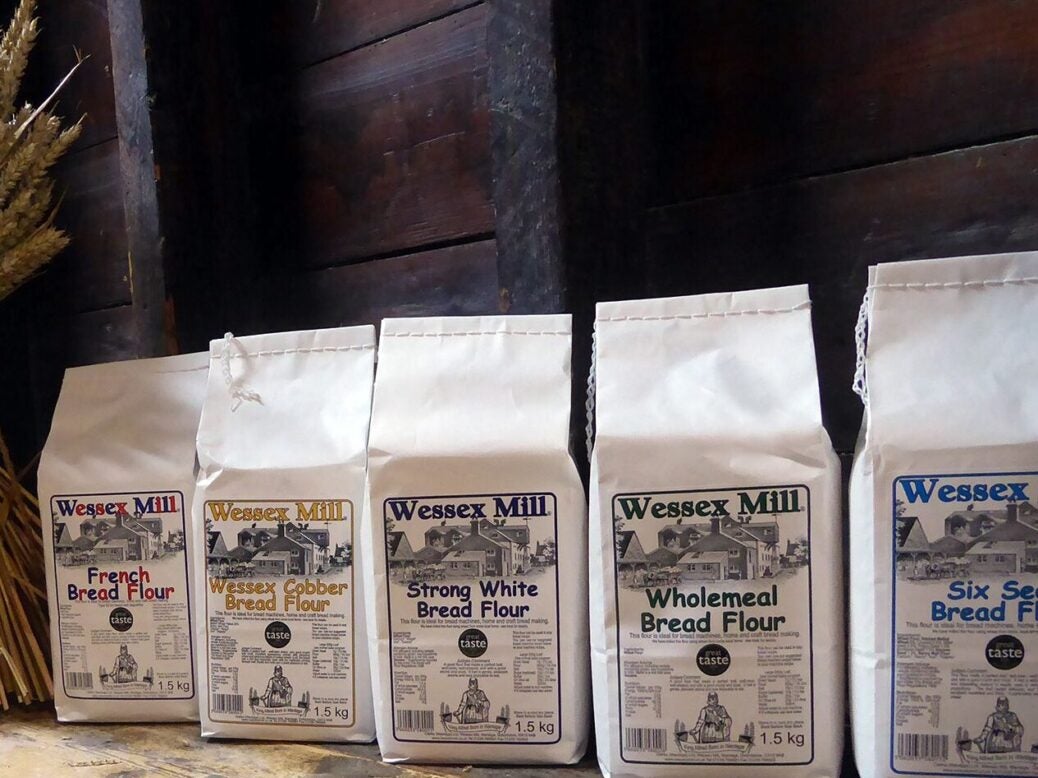 Doves Farm Foods, the UK organic cereals and baking ingredients business, has purchased the Wessex Mill flour brand.
Oxfordshire-based Clarks (Wantage) had planned to close the flour mill in the North Wessex Downs by the end of the year, ending more than 100 years of milling wheat in the region. Doves Farm has now stepped in, snapping up the Wessex Mill flour brand from the family owners for an undisclosed sum in a deal expected to close before the end of the autumn.
Paul Munsey, the managing director at Clarks (Wantage), said: "It was a difficult decision to close the mill, but we are very pleased to have been able to transfer the brand to another family flour mill, who will continue the tradition of milling local grains in the North Wessex Downs."
Doves Farm roots date back to 1977, when the business was set up by Clare and Michael Marriage. The firm manufactures organic, gluten-free foods such as breakfast cereal and biscuits, as well as flours, under the Freee and Doves Farm brands. It also supplies baking ingredients such as chocolate chips and yeast.
CEO Ms. Marriage said: "Wessex Mill has an excellent reputation for milling the finest quality award-winning flour from locally sourced grain and serving discerning customers across the UK. We are excited to take on the brand to continue this tradition and bring it to even more bakers up and down the country."

Based in Hungerford in the south-east English county of Berkshire, the company generated a turnover in the year to 30 June 2021 of GBP23.9m (US$27.5m), up slightly from GBP22.9m in the previous 12 months.
Doves Farm, which sells online and also to major UK retailers, booked a net profit of GBP1.4m, down from GBP2.6m in the corresponding period.