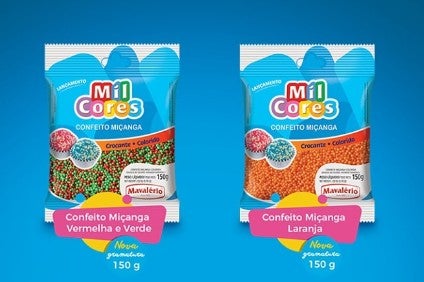 German food business Dr Oetker has increased the size of its footprint in South America by buying Brazilian baking decoration firm Mavalério.
The Ristorante and Chicago Town pizza brands maker has done the deal through its subsidiary Dr Oetker Brasil.
Financial details have not been disclosed.
Mavalério is said to be one of the largest players in the decorative confectionery market in Brazil and Latin America, with annual sales of 31,000 tons to more than 7,000 clients.
The company produces all kinds of cake decorations as well as compounds.
Established in 1969, Mavalério is a family company, operating out of Itatiba near São Paulo.
Dr Oetker CEO Dr. Albert Christmann, said: "Brazilians have a great affinity for confectionery products and this is therefore an important step forward for Dr. Oetker in Brazil.
"While we have been successfully driving the dessert market with our Dr Oetker brand for many decades, we are now thrilled to strengthen our position in the baking category in Brazil as well. Mavalério, being an innovator and pioneer, uses its leading market position in the decorating industry to drive market trends by offering countless products varying in taste, colour, texture and shape as well as culinary classes and recipes to the Brazilian consumers.
"With joint forces, we will expand the business and its brands to increase our footprint in Brazil and Latin America."
Mavalério CEO Gino Bettin said: "As a family business, we are pleased to be handing over our legacy to Dr. Oetker Brasil, a family-owned business known for its integrity and quality.
"We look forward to Dr Oetker Brasil's expansion in the Brazilian market and are eager to see the future growth of our brand Mavalério in the hands of the Oetker-family."