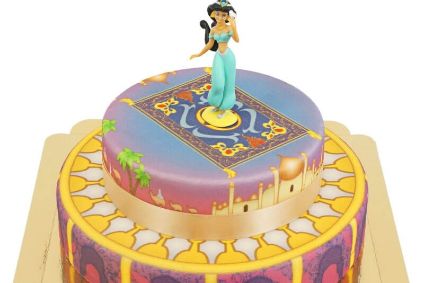 German food giant Dr. Oetker has taken full control of local online cake business deineTorte.de, in which it has held a 49% stake since 2018.
The remaining shares in the company were acquired from the Cologne-baseed company's founders. Financial terms were not disclosed.
Ristorante pizza brand owner Dr. Oetker describes deineTorte.de as "the European market leader for customisable photo-cakes".
It operates online stores in five countries – Germany, France, the Netherlands, Poland and Sweden – and employs more than 80 people. The company produces "several thousand" cakes per week.
Founded in 2006 by Alexander Weinzetl and Henrik Svensson, the company specialises in cake delivery services, mainly personalised via an online cake configurator.
The cakes are produced in the company's own "master confectioner's store" in Cologne using printer technology.
Dr. Albert Christmann, chairman of the executive board of Dr. Oetker, said: "Like us, the company has a great passion for baking. The last two years, in which we have already been able to actively accompany the development of the company, have shown that deineTorte.de and Dr. Oetker are a very good match."
The founders will continue to run the business under Dr Oetker's ownership.
Last week Dr. Oetker invested in Danish recipe app start-up Plant Jammer.