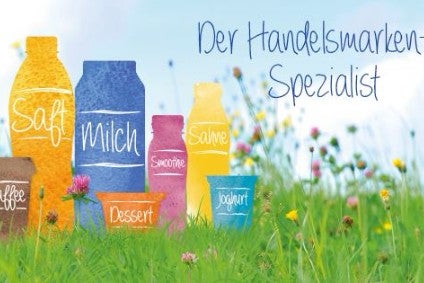 Germany-based food conglomerate Dr Oetker is forming a 50-50 joint venture with Bavarian dairy producer Molkerei Gropper.
The venture is set to come on-stream on 1 April and will combine both companies' production. An advisory board will be formed to oversee the operations with an equal number of members from both parties, according to a statement today (26 February).
Dr Oetker's existing chilled products plant in Moers will be given over to the new company. Meanwhile, Molkerei Gropper will contribute capital for investment in buildings, infrastructure and new production facilities.
The joint venture will focus on developing desserts products and exploring "new possibilities" in quark, yoghurt, dairy and non-dairy beverages.
Dr Martin Reintjes, head of sales at Dr Oetker, said: "In the new partnership, the two companies – which position themselves very differently in the market – will continue to produce their own products independently. But both companies strive for more efficiency in production which will be possible in the future by working together under the umbrella of an ultra-modern production facility in Moers."
Molkerei Gropper's owner Heinrich Gropper said the joint-venture plant will take the strain off its main production facility in Bissingen. The private label business was formed in 1929 and produces milk, milk drinks, desserts, yogurt and puddings.
"With the Moers plant, we will also be optimising our supply chain for the north of Germany and neighbouring European countries," he added.
Earlier this month, Dr Oetker bought a minority stake in local cake maker InterNestor for an unspecified sum. The deal, through one of Oetker's affiliate companies, gives it a 49% stake in the Cologne business which specialises in customisable photo cakes
The shares were acquired from the existing investors, KSK-Wagniskapital and Kreditanstalt für Wiederaufbau, and from InterNestor itself.
It also moved to supplement its baking business with the acquisition of Unilever's Alsa unit in France. Dr Oetker has made a "binding offer", the UK-based consumer goods group said on 9 February. Financial terms were not disclosed.