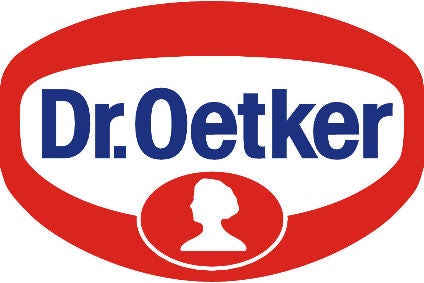 Dr Oetker is looking to grow its sales in India more than six-fold by 2020 on the back of the growth of categories in which the Germany-based food giant already operates in the country, range expansion and entering new sectors.
Dr Oetker generated sales of almost INR1.2bn (US$17.5bn) in India in 2015 and expects to close 2016 with sales of "around" INR1.6bn. The company told just-food it has a "vision" of having sales of INR10bn in India by 2020.
The company's portfolio in India includes mayonnaise, sauces, cakes and dessert toppings under the Funfoods brand. Dr Oetker snapped up New Delhi-based Fun Foods in 2008.
"We believe mayonnaise itself will become an INR1000 crore [INR1bn] market in India by 2020 and out of this INR 500 crore will be our share in the category at market value," Dr Oetker told just-food.
The group is looking to broaden its portfolio as another way of growing its business in India. "Our strategy will be to expand category penetration into newer categories, introduction of new products and sub-brands which will be supported by aggressive consumer education," Dr Oetker said.
Dr Oetker is setting up a new plant in India, where it has been looking to expand production for over five years. In December 2010, Dr Oetker said it was planning to build its fourth – and biggest – factory in the country. At the time, the facility, to be located in Kaharani in the northern state of Rajasthan, was scheduled to open by December 2012.
However, Dr Oetker decided to build a larger plant than initially planned after reviewing its priorities for the market. Speaking to just-food in February, Dr Oetker's Indian arm said production trials were set to start at the plant in April, with commercial output slated for June.
The company said today: "The plant is at the commissioning stage and the production has started but the official launch will only be done early next year. We will be manufacturing most of our products from this plant, including muesli which we plan to launch next year."
The new facility will also be used to make products for export to markets that make up the South Asian Association for Regional Cooperation. The countries in the intergovernmental organisation include Afghanistan, Nepal, Pakistan and Sri Lanka. Dr Oetker said these exports would also contribute to its INR10bn sales goal. "Another strategy would be to start supplying, to select SAARC countries and Malaysia, from our new plant in Kaharani," the company said.