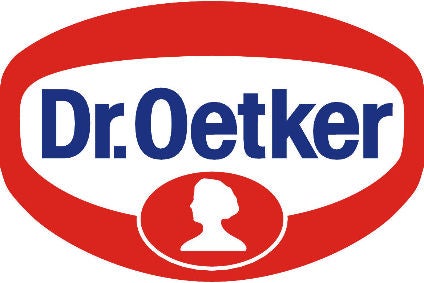 Dr Oetker, the Germany-based food group, is set to see Richard Oetker, who represents the Ristorante pizza owner on the executive team of holding company Dr August Oetker KG, step down from his role.
The company, which has a range of food brands that also includes Coppenrath & Wiese cakes and Funfoods mayonnaise, said yesterday (12 December) Richard Oetker was leaving the role as part of his "age-related retirement".
Dr Albert Christmann, the CFO of the Oetker Gruppe, will succeed Richard Oetker as the head of the Dr Oetker food division.
The precise timing of the handover has not yet been determined," Dr Oetker said in a statement.
Dr August Oetker KG added it planned to appoint a new CFO "from within the company".
The holding company also has interests in beverages, owning, for example, German brewer Radeberger Gruppe.
Earlier this month, Dr August Oetker KG announced plans to quit the shipping sector, in which it owned the Hamburg Süd business.
Last month, Dr Oetker outlined told just-food it is looking to grow its sales in one key emerging market, India, more than six-fold by 2020.