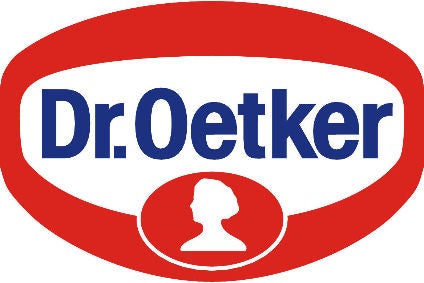 Germany-based food heavyweight Dr Oetker has acquired a minority stake in local cake maker InterNestor for an unspecified sum.
The deal, through one of Oetker's affiliate companies, gives it a 49% stake in the Cologne business which specialises in customisable photo cakes.
The shares were acquired from the existing investors, KSK-Wagniskapital and Kreditanstalt für Wiederaufbau, and from InterNestor itself.
InterNestor operates online shops in five countries (Germany, France, the Netherlands, Poland and Sweden) and employs more than 60 people.
The company, which produces several thousand cakes a month, was founded in 2006 by Alexander Weinzetl and Henrik Svensson, and has made a name for itself in the field of cake delivery services and so-called photo cakes.
With the help of innovative printer technology and using food colourings, personalised designs are printed on Danish Odense marzipan or
fondant.
InterNestor will continue to operate as an independent company and the current management and employees will continue unchanged.
Dr Albert Christmann, chairman of the executive board of Dr August Oetker Nahrungsmittel, said: "With the acquisition of the minority stake in InterNestor, Oetker is investing in an already established platform for sophisticated and creative cakes and will provide intensive support for them with the broad know-how of our group company Oetker Digital.
"The investment optimally complements our already existing digitalcake portfolio – such as oetker.de, backen.de and kuchenfreude.de and promotes our expansion strategy in this future segment."
Alexander Weinzetl, managing director of InterNestor, said "With Dr. Oetker, we are pleased to have a renowned strategic partner at our side. The combination of the strengths of the large family business Dr. Oetker and us as a start-up provide the ideal basis for us to further our goals of growth, brand awareness and international expansion."
Earlier this month Dr Oetker announced it was adding to its baking business with the acquisition of Unilever's Alsa unit in France.