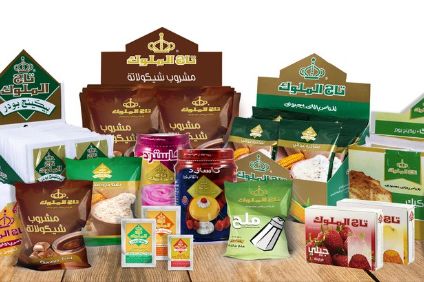 German food group Dr Oetker has taken over Egyptian bakery business Tag El Melouk.
The Ristorante pizza maker has gained entry into the north African country through the deal – for an undisclosed amount – saying it finds Egypt a "highly interesting market".
Tag El Melouk, described as a market leader in bakery products and desserts, was founded in 1954 in Cairo and owns well-known local brands Cook's and Tag El Melouk.
The company offers a range of products in the baking ingredients and dessert powders categories and employs around 400 people in two production facilities in Cairo.
Bielefeld-based Dr Oetker said Egypt is an interesting market as "the Egyptian culture embraces a long heritage and tradition in baking and shows a high affinity for sweets and desserts".
Dr Oetker is active in 39 countries. Its portfolio includes baking products, baking mixes, decorations and desserts.
A Dr Oetker spokesperson told just-food it will continue to use Tag El Melouk facilities to manufacture products under the brand names Cook's and Tag El Melouk and "maybe in a few years" will look to manufacture Dr Oetker produce there but stressed this is only an initial thought.
"And so far we will stick to the bakery ingredients assortment, we will not go for pizza there," he said.