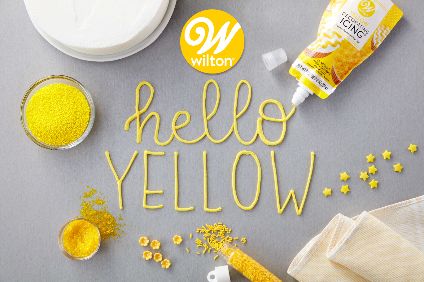 German food group Dr Oetker has announced it is acquiring US cake decorating and baking brand Wilton.
The deal, for an undisclosed sum, has been agreed with the seller, an affiliate of TowerBrook Capital Partners.
Based in Naperville, Illinois, Wilton was founded in 1929 as the Wilton School of Cake Decorating. With more than 600 employees today, Wilton's main markets are the US and Canada and its products focus primarily on baking decorations, baking and decoration tools, and various baking tins.
Bielefeld-based Ristorante pizza maker Dr Oetker already has baking products, mixes and decorations in its portfolio.
Dr. Albert Christmann, chairman of the board of management of Dr. Oetker, said: "The acquisition of Wilton means the expansion of our position in the large and interesting US market for baking and decorating.
"For American consumers, the Wilton brand has been synonymous with home baking and the creative decorating of cakes, pies and baked goods for almost 90 years. Both with its product portfolio and, above all, with its strong brand, Wilton, therefore, goes well with Dr. Oetker."
Wilton CEO Sue Buchta added: "I could not imagine a better owner for Wilton Brands. The opportunity to draw on both companies' strengths, combined knowledge and commitment to the category will position us to innovate and grow more quickly, benefiting our customers, our retail partners and our employees."
The acquisition is expected to be completed by the end of 2018.