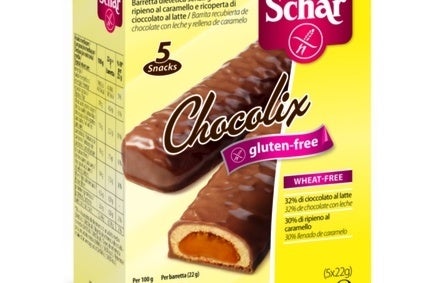 Gluten-free foods manufacturer Dr Schar has launched a cookie and candy bar in Spain.
Chocolix is a "new and convenient" cookie and chocolate snack bar, free-from gluten.
Each box includes five sticks.
"Chocolix is presented as the perfect alternative for chocolate lovers, who will not have to worry about gluten when they want to pamper themselves away," the company said in a statement.
The RRP for the product is EUR2.95 (US$2.14) and it is available in supermarkets and hypermarkets across Spain.