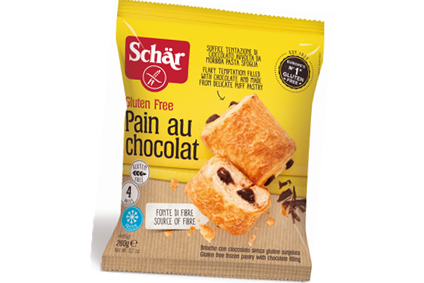 Dr Schär, the largest European maker of gluten-free products, has announced the launch of gluten-free pain au chocolat in Spain.
Announcing the move, the Italy-based company said its gluten-free offering also delivers "all the flavour" of "authentic French pastries".
Dr Schär said the launch expands its offering in the frozen treat category. As a frozen item, the product preserves the "aroma and taste" of "authentic" pain au chocolat, the company claimed.
The product can be cooked from frozen and is ready to eat after "minutes of baking", Dr Schär continued.
It is made using dark chocolate and as well as not containing any gluten the pain au chocolat are free from artificial colours, wheat and lactose.
Dr Schär has been expanding its presence in Spain through product launches including, most recently, gluten-free crackers. The company earlier this year announced plans to invest EUR11.5m (US$12.9m) in sweet bread and rolls production at a plant in Spain.
Meanwhile, Dr Schär said it had secured listings in the UK with local retailer Morrisons for its frozen pain au chocolat and vegetarian pizzas.