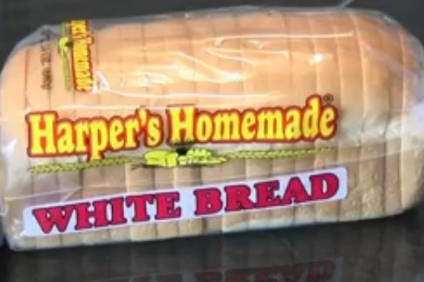 Idaho-based Driscoll Management Company has acquired state bakery firm Harper's Homemade Bread for an undisclosed sum.
Harper's, which started baking bread in 2001, said the deal would see Harper's Homemade "grow and expand to reach more households".
The firm's co-founder Jeff Harper, who will stay on with the company as a managing partner, said the deal would mean having "a lot more resources to grow and expand the business than Harper's Homemade had on its own". He said the Harper's Homemade brand name would be unchanged.
Harper's own-recipe product range includes White, Honey Wheat and Bran Bread
The Driscoll Company owns a farming operation in Idaho called Driscoll Brothers that produces wheat, potatoes and sugar beets.
Driscoll Management CEO Eric Driscoll said: "We have big plans for the company. We see over several years a lot of growth and being able to hire a lot more people." Driscoll said the company also planned to find ways to help the local community by donating some of the Harper's Homemade products.