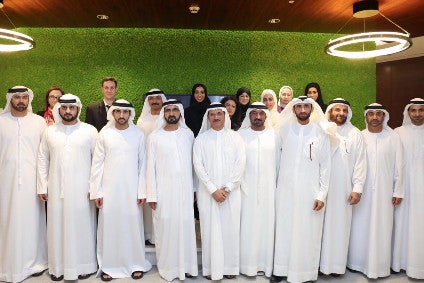 Dubai has ambitions to become the leading food distribution and production centre for the whole of the Middle East.
As part of Dubai's newly-launched 2030 Industrial Strategy, which aims to boost the emirate's economy by up to US$44bn and create thousands of jobs, the plan is to develop a number of industries, including food and beverage.
These sectors were chosen for their future growth prospects, export potential and mid to long-term economic benefits, the authorities said.
Dubai is already regarded as a major trading centre and legislators believe the new strategy will help it become an even bigger global industrial hub.
"With countries in the GCC region importing 70% of their food needs and registering an annual growth of 3%, Dubai can play a significant role in becoming a major hub for food products in the region," said Sheikh Mohammed Bin Rashid Al Maktoum, vice president and prime minister of the UAE and ruler of Dubai.
The Dubai Industrial Strategy also aims to help the growing demand for halal products to enhance Dubai's position as the capital of the Islamic economy and expand local manufacturing capabilities for producing high-quality halal products, he added.
"Dubai's infrastructure, airports and ports and logistical capabilities serve as drivers for the success of the food and beverage sector as it relies heavily on ease of access and speed of delivering raw materials and products."
Food distribution and production has become an increasingly important policy area for GCC countries in recent years, given food price volatility and supply concerns in the wake of the 2008 financial crisis.
Logistics and manufacturing hubs such as Dubai's Jebel Ali port have been embroiled in fierce rivalry with other ports in the region, including Port Sohar in Oman and Kizad in Abu Dhabi, both of which offer better facilities or lower costs. However, Dubai still remains the favoured option for many businesses.