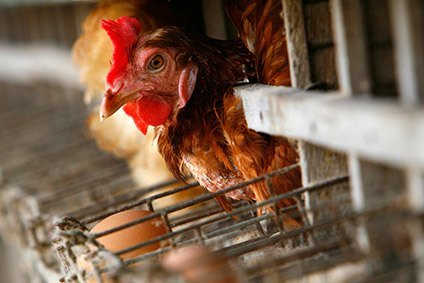 Groupe Duc has reported a fall in sales for the first quarter of the year, with the French poultry processor reporting it felt the impact of the bird flu outbreak in the south-west of the country.
For the three months ending 31 March, sales fell 7.5% against the same period last year to EUR41.1m (US$50.3m).
Duc said the bird flu outbreak had had "the biggest impact" on the business in the early part of the year. The outbreak hit Duc's exports to countries including China and South Africa, both of which halted imports from France.
The company tried to grow its sales in France and neighbouring countries but the "very low prices" meant it was unable to offset the impact of the outbreak.
Duc also pointed to a fall in volumes as a result of lower sales of breaded poultry in French supermarkets after the end of one of its supply contracts.
The company said it had seen a "gradual improvement" in sales in recent weeks and so expects a better second quarter.
Duc added it is focusing on negotiating exports with Asian countries that have not halted poultry imports from France in order to grow sales volumes.