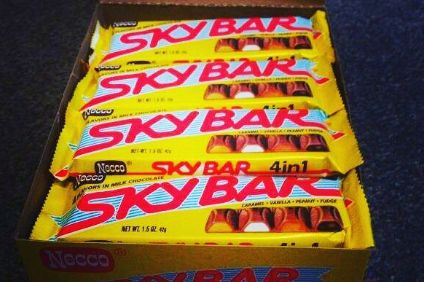 The well-known US candy brand Sky Bar has a new owner and is to return to the market, local reports have revealed.
The brand was sold at auction in September after its owner Necco (the New England Confectionery Company) went out of business but until now its new owner has not been identified.
But reports in The Boston Globe newspaper and other US media outlets have tracked down the new owner. It is Sudbury, Massachusetts-based gourmet food store Duck Soup.
Its owner Louise Mawhinney told reporters: "Like so many others, I was watching the evolving events at Necco with dismay, "I couldn't believe that Sky Bar would never be produced again. I placed a bid and I must admit I was stunned to suddenly become the owner of the brand."
The winning bid was not disclosed.
Revere, Massachusetts-based Necco, which traced it roots to 1847 and called itself the oldest continuously operating candy company in the US declared bankruptcy last year.
After a prolonged and stop-start process to take ownership of Necco, its famous candy lines, including Necco Wafers and the Clark Bar, were sold to other confectioners – Spangler Candy Co. and Boyer Candy Co. respectively.
But the identity of the Sky Bar's new owned remained a mystery until now.
Mawhinney is now working with Jeff Green, Necco's former vice president of research and development, to start small-batch production of the Sky Bar later this year.
The Boston Globe said it is expected the Sky Bar will re-emerge on shelves by the end of 2019.
This is not the first time Duck Soup has acquired a food brand. In May 2017 it bought the Kiff brand of baked products.