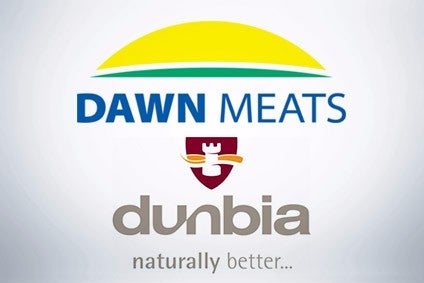 Regulators have given the all-clear to a deal that will see the coming together of assets owned by Northern Ireland meat processing giant Dunbia and Republic of Ireland-based Dawn Meats.
The strategic partnership and acquisition agreement announced in May has been formally okayed by the UK's Competition and Markets Authority (CMA).
Dawn Meats has agreed a partnership with Dunbia to establish a joint venture comprising the UK operations of both organisations.
The merger has been widely interpreted as a strategic move to counter the uncertainty around Brexit, the UK's withdrawal for the European Union.
The combined UK businesses will now trade as Dunbia and be managed by former Dunbia head Jim Dobson as chief executive and Dawn Meats' CEO Niall Browne as executive chairman.
In Ireland, Dawn Meats has separately acquired Dunbia's operations. Dawn Meats now has nine facilities (including five abattoirs), following the addition of two complementary Dunbia facilities – one abattoir in Slane, and one boning hall in Kilbeggan.
The combined businesses in the UK and Ireland will process approximately 900,000 cattle and 2.6 million sheep a year.
Dawn Meats was established in 1980 and has grown to a business with more than GBP1.8bn (US$2.4bn) annual sales, employing over 7,000 staff in eight countries, while Dunbia was founded in 1976 by brothers Jim and Jack Dobson as a butcher's shop in Dungannon and has a turnover of around GBP800m.
Dobson said: "The partnership will ensure that we can grow as a leading supplier in the UK market and deliver long-term solutions for our customers and a strong relationship with our farmer suppliers."