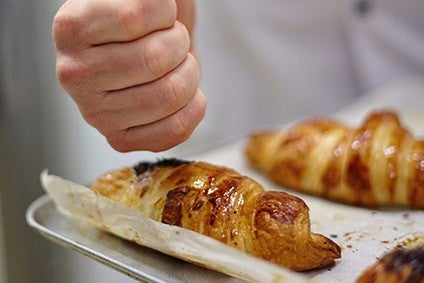 Amsterdam-based investment firm Standard Investment and its Netherlands-based baking business Dutch Bakery have acquired baking peer PB Bake Off for an undisclosed sum.
Rob Verhoef, the CEO of Dutch Bakery, said the acquisition of the Rijen-based PB Bake Off would give his firm "access to significant additional production" including a modern croissant line with a production capacity of 140m croissants annually.
Verhoef said Dutch Bakery would also benefit from PB Bake Off's "new freezer facility, which will allow us to continue the rapid growth of our company".
PB Bake Off is a producer of traditional puff pastry products in the Netherlands. Its products will "undoubtedly be of interest to our customers in the Netherlands and abroad," Verhoef added. In addition, Verhoef said Dutch Bakery's portfolio would benefit from PB Bake Off's know-how in the specialist vacuum packing of bread products.
The acquisition follows Dutch Bakery's purchase last October of Tjendrawasih, a local company manufacturing oriental snacks, from fellow Dutch food group Buitenfood.