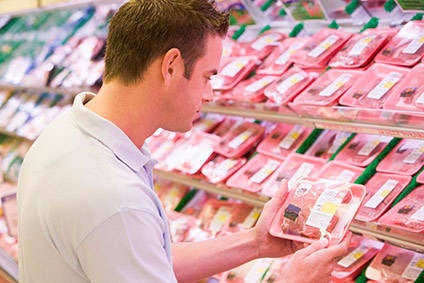 A Dutch government agency today (24 January) recommended eating less meat and increasing consumption of vegetables as part of a "comprehensive approach" to combating chronic diseases and improving diets and sustainability in the Netherlands.
The report by the Dutch National Institute for Public Health and the Environment (RIVM), What's on your plate? Safe, healthy and sustainable food in the Netherlands, said a "healthy, sustainable and safe diet" involved eating less, consuming "more vegetables and less animal products and less sugary and alcoholic drinks".
The RIVM said the recommendations are in line with the Dutch government's moves to promote a "safer, healthier and more sustainable food system". The report referred to the government's policy agenda on the issue, outlined to legislators last November, which called for the Netherlands to be the "undisputed leader worldwide in healthy and sustainable food" within the next five to 10 years.
According to RIVM's report, the government must play an "active role" in working with the country's agricultural sector, businesses, citizens and civil society organisations to promote healthy and sustainable diets.
The report said while "most Dutch are healthy and have increasing life expectancy, half are overweight – even more so in lower socioeconomic groups".
It added: "Nine out of ten people eat too few vegetables and nearly 30% of our food is of animal origin. The consumption of less meat is associated with less food infections. While our food is mostly safe, each year about one in 24 people suffer from a food-borne infection, usually of a low severity."
In addition, improving information about food sustainability could help cut waste, the report said. "Currently, Dutch consumers waste 47kg of food annually per person."
The report echoes dietary advice published by the Dutch government's food advisory body last year.