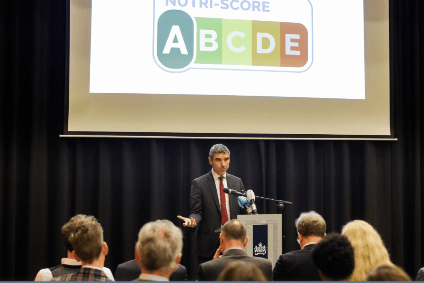 The Netherlands government has expressed support for the Nutri-Score nutrition-labelling scheme, with plans for the labels to be introduced in 2021.
France introduced Nutri-Score, a voluntary colour-code system on nutritional quality, in 2017 in a bid to enable consumers to know at a glance a food product's health rating on a scale running from A to E.
Yesterday, Paul Blokhuis, the Netherlands' State Secretary for Health, Welfare and Sports, announced the country's government had chosen Nutri-Score after a review of the scheme and others, such as traffic lights.
There have been concerns about the grades given to some foods, with, for example, olive oil seen as being unfairly penalised. Nutritionists have also pointed out there are differences between Nutri-Score and Dutch dietary guidelines, the Dutch government said. It is to work with "an internationally independent committee of scientists" on "the evaluation and adjustment" of the methodology behind the scoring system.
Blokhuis said: "There is still work to be done before we are satisfied and fully implement the introduction [of the labels]. We are now opting for Nutri-Score to be able to work with Dutch food scientists and to have it further improved. "
Some manufacturers and retailers in the Netherlands are already using the logo, including vegetable product manufacturer Hak and major grocer Albert Heijn.
Nestle plans to introduce the labels on products sold in the Netherlands from the middle of next year as part of a European push announced by the world's largest food maker this week.
Germany's government recently announced Nutri-Score would be introduced in the country on a voluntary basis. Public health officials in Belgium and Switzerland have already recommended the use of Nutri-Score.
Several consumer bodies, which are members of The European Consumer Organisation (BEUC), have launched a petition asking the European Commission to make Nutri-Score mandatory across the European Union.
Two years after the scheme was adopted in France, the labels are used on "barely 5%" of products marketed there, according to the consumer association UFC Que Choisir.