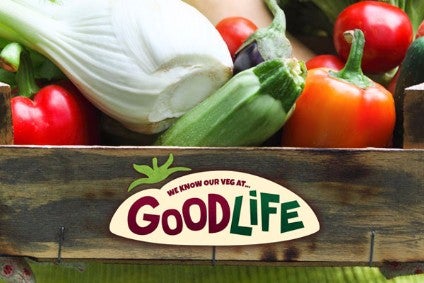 Dutch frozen snack company Izico Food Group has added to its business in the UK with the acquisition of vegetarian foods supplier Goodlife Foods.
Located in Warrington in the north of England, Goodlife Foods' range includes vegetarian sausages, burgers and falafels supplied to the retail and foodservice channels.
Breda-based Izico manufactures branded and private-label frozen food products, with names including Beckers and Bicky. It also has its own range of vegetarian and vegan products. The Dutch company made its first foray into the UK market with the acquisition of Denmark-based ethnic food supplier Daloon Foods in 2015.
In a statement announcing the latest deal, Izico said the "addition of Goodlife confirms the organisation's strategy to develop their UK business going forward and to cement their position as a leading supplier in their chosen categories".
Jez Threadgold, Izico's commercial director in the UK, added: "The Goodlife brand perfectly compliments our existing meat-free business and we look forward to driving further growth in this exciting product category with both existing and new customers.
"The growing awareness of frozen food quality, and the rise in demand for vegetarian products, leaves us perfectly positioned to fulfil consumer's needs, not only in the UK but also throughout Europe."
Izico's purchase comes hot on the heels of its acquisition of De Vries Van Oersa, a Dutch frozen snack supplier to the foodservice sector in the Netherlands and Belgium. Followings its recent purchases, Izico said it now has eight sites located in four different countries in Europe.
Izico is owned by Dutch private-equity firm Egeria, which acquired the business from Wessanen in 2014.