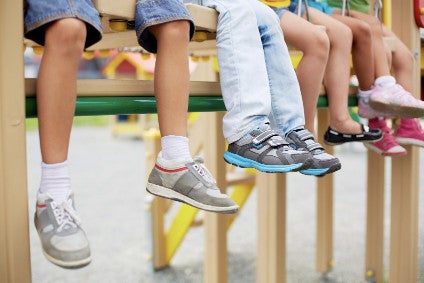 The Dutch Food Industry Federation (FNLI) has announced proposed moves to restrict the use of licensed cartoon characters on the packaging of unhealthy foods aimed at children in the Netherlands.
The trade body did not go into detail about how the restrictions would be applied, but said "in principle" they would apply to characters on packaging and point-of-sale material aimed at children up to 13 years of age.
However, the FNLI said before the proposals could be incorporated into the country's food and drink advertising code, the FNLI needed to assess the impact on competition laws and the "possible obstacles to the free movement of goods" in the European Union's internal market.
If the proposed changes do go ahead, the spokesperson told just-food licensed characters such as Disney's Nemo would be affected, but not characters related to particular brands, such as Kellogg's Coco Pops monkey.
"The reason for this is characters related to particular brands tend to be an integral part of these brands," the spokesperson said. "Trying to restrict the use of these would most probably be incompatible with EU trademark law. Companies can decide for themselves whether they wish to keep on using them or not (by changing the outward appearance of their brands), but it won't do to have a self regulatory organisation, or a lawmaker for that matter, ordering companies to change the outward appearance of their own brands" the spokesperson said.
It is possible the changes to the advertising code might not be made, the spokesperson said. "With regard to competition laws and the functioning of the internal market it is a question of if not when our proposals pass those tests."
If successful, the earliest the proposed changes could be incorporated into the advertising code would be summer 2017, the spokesperson said. There would also be an unspecified transition period after the code had been amended.
As the proposals concern "physical packaging around products, not utterances on radio, television, print or social media, the rules also affect products with Dutch text on packaging produced in other EU countries," the FNLI said.
According to the FNLI, the proposed measures are not expected to "reduce the prevalence of overweight and obesity" in the country, as there have been "no proven effects" from restrictions introduced over the past decade on advertising aimed at children. But the FNLI said it "understands the public debate on advertising aimed at children and will react positively".
Last year, the Dutch Advertising Code was amended to limit the foods that can be advertised to children between seven and 12 years of age. The former code, which came into existence in 2005, banned the advertising of all food products to children under seven. The amended regulations also limited what products could be advertised to older children based on nutritional criteria.