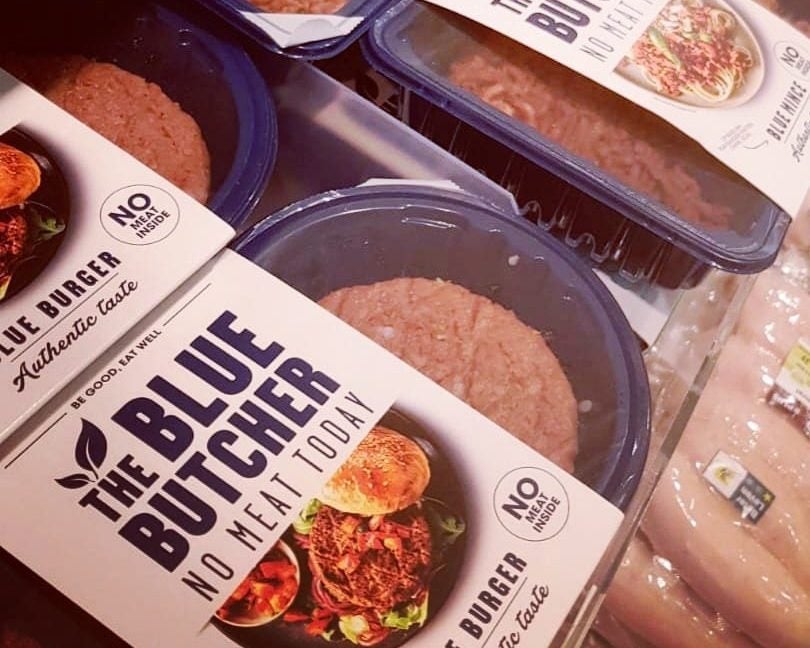 Van Loon Group, the Netherlands-based meat and meat-free business, is looking to expand its alt-meat presence through a new subsidiary.
The family-owned firm, which is centred on meat and ready meals, already markets meat-free products under its The Blue Butcher brand, launched two years ago.
Van Loon has set up The No Meat Today Company, a dedicated meat-free arm, through which it will now sell The Blue Butcher products. The subsidiary, which has its own factory in the Dutch town of Almere, 18 miles east of Amsterdam, is also a private-label supplier to retailers and will do some work as a co-manufacturer for meat-free brands.
Alex Mulder, the Van Loon executive who is now commercial manager for The No Meat Today Company describes the new unit as "a strategic pillar" for the group.
"We saw the success of The Blue Butcher and we have put that in a separate entity," he told Just Food.
The Blue Butcher products, based on ingredients including soy and wheat, are sold in the Netherlands, as well as markets including Belgium, Germany, Scandinavia and the Middle East, Mulder said. Customers including retail Colruyt and foodservice distributor Bidfood.
Under the auspices of The No Meat Today Company, Van Loon will look to take the brand into more markets this year, Mulder added, pointing to likely moves into southern Europe and expansion in the Middle East.
Over the first year of The No Meat Today Company, Mulder sees sales from the unit's branded and private-label businesses being "the same", with some sales generated through co-manufacturing deals.
"Our aim and our focus are to supply directly to our partners, in that sense retail and foodservice," he said. "We do produce as a co-manufacture, we will do that as well, but the main focus is to produce for ourselves, and sell it ourselves."
Mulder declined to comment on Van Loon's annual sales. He said the group wants "to supply consumers a protein solution", adding: "Of course, the main business will be meat but we hope that the meat alternatives will grow and, maybe within 50 or 60 years, be bigger than the meat business. We want to give consumers at the end a choice of different protein sources."