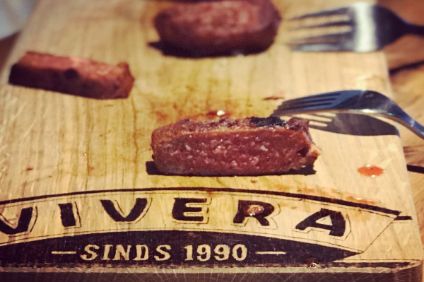 Vivera plans to invest EUR30m (US$35m) over the next three years in one of its plants in the Netherlands as the meat-free business seeks to double production to meet demand for vegan and vegetarian products.
The funds will be channelled into Vivera's site in the Dutch village of Holten and will include investment in machinery and new production lines with the aim to increase capacity from 17 million kilos a year to 45 million by 2025, a spokesperson for the company told just-food. Vivera's two other facilities are located in Rijssen and Vriezeveen.
Vivera, founded in 1990, started out predominately as a traditional meat company trading as Encko-Vivera with a selection of vegan and vegetarian products before switching to alternative proteins with the sale of Encko last year to Dutch meat processor Van Loon Group.
The business is focused on the European market, where it sells into 25 countries and also ships to Brazil, its sole market outside the region. Its portfolio consists of plant-based kebabs, bacon pieces, mince, steak and burgers, and also alternatives to chicken.
Willem van Weede, CEO of Vivera, said in a separate statement: "The switch from animal products to plants isn't just a passing trend, it's a major change in how people around the world are choosing to eat, and in the values and identity they hold.
"I'm pleased to say that our company has made this important change too, and with the additional EUR30m investment we have announced, we will be able to double our factory size. Our overall aim is to help consumers switch more easily to plant-based diets, in order to make diets healthier, food production greener and save animal lives."