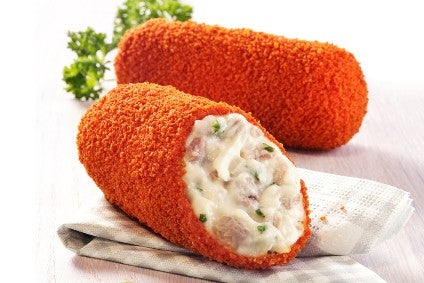 Netherlands-based frozen snack company Izico Food Group has acquired local peer Exellent Food & Snacks, a manufacturer of croquettes and the local meat-based product bitterballen.
Located in Breda, Izico said the two companies will continue to operate independently for the time being but will merge "within the foreseeable future". No financial details for the transaction were disclosed by the owner of brands such as Beckers, Mexicano, Bicky, Daloon, and Goodlife.
Exellent Food & Snacks was founded in 1968 and is based in the village of Bakkum in the Dutch municipality of Castricum. As well as croquettes, the firm produces spring rolls, bami bites, and nasi slices, and counts ragout-filled and breaded snacks as its speciality. Its brands include Cas Spijkers and Amsterdam Croquettes and Bitterballen.
Izico's chief executive, Kamiel Steendijk, said: "The Exellent Food & Snacks products are absolute added value within the Izico Food Group product portfolio. The ragout-snacks knowledge that Exellent brings with it means that we can now put a total packet onto the snack-food market."
His counterpart at Exellent, Peter Jongens, added: "We found a partner in Izico Food Group that is capable of maintaining Exellent's great brands and products and developing them further, which also guarantees Exellent's future."
The purchase of Exellent is the second recent acquisition conducted by Izico Food Group, which snapped up UK vegetarian foods supplier Goodlife Foods in November.