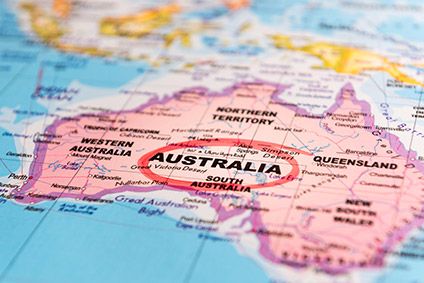 Schouten Group, a Netherlands-based supplier of vegetarian foods, has added Australia to its roster of international markets.
The company is to enter Australia not through its Goodbite brand, nor through a private-label deal with a local retailer but with a co-packing contract with an unnamed brand owner. Schouten Group would not disclose the name of the branded business.
"It's neither GoodBite or supermarket own label," Mark van Noorloos, Schouten Group's marketing manager, told just-food. "We supply to an Australian-based company that will introduce the products under their brand on the Australian retail market. At this moment, the expectation is that the products will be sold in all major supermarket chains in Australia."
Van Noorloos said it was the first time the brand would be available in Australia. Schouten Group is to manufacture the products in the Netherlands, with the food then sold chilled in Australian stores.
Brabant-based Schouten Group is also looking to enter four other markets – Aruba, Japan, Kenya and Russia – where the company said in a separate statement it will supply "plant-based products to a number of fast-food chains".
On the Schouten Group website the range of products listed include burgers, mince products and tofu. Its list of clients include Ahold Delhaize's Albert Heijn, Lidl, Carrefour and Subway.