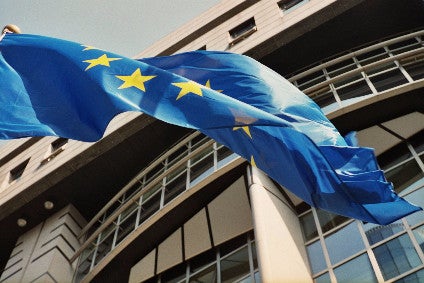 The additive titanium dioxide, or E171, is no longer safe to use in food, the EU's food watchdog has warned.
After a request last year by The European Commission, The European Food Safety Authority (EFSA), which last reviewed the use of E171 in 2016, looked again at the ingredient.
In a statement issued yesterday (6 May), Prof. Maged Younes, chair of EFSA's panel on food additives and flavourings, said: "Taking into account all available scientific studies and data, the panel concluded that titanium dioxide can no longer be considered safe as a food additive. A critical element in reaching this conclusion is that we could not exclude genotoxicity concerns after consumption of titanium dioxide particles. After oral ingestion, the absorption of titanium dioxide particles is low; however they can accumulate in the body."
The main food categories contributing to the dietary exposure from E171 are fine ingredients in baking, soups, sauces and sandwich spreads. EFSA also described processed nuts as "a main contributing food category for adults and the elderly".
EFSA said the panel had considered "many thousands of studies" that had become available since the watchdog's previous assessment of the ingredient five years ago, "including new scientific evidence and data on nanoparticles".
The French government introduced a ban on the use of the ingredient last year.
Genotoxicity refers to the ability of a chemical substance to damage DNA. As genotoxicity may lead to carcinogenic effects, EFSA said, "it is essential to assess the potential genotoxic effect of a substance to conclude on its safety".
Prof. Matthew Wright, a member of the panel and chair of EFSA's working group on E171, said: "Although the evidence for general toxic effects was not conclusive, on the basis of the new data and strengthened methods we could not rule out a concern for genotoxicity and consequently we could not establish a safe level for daily intake of the food additive."
The EU's Commissioner for Health and Food Safety, Stella Kyriakides, tweeted: "Following the EFSA's new scientific opinion on the food additive E171, we will propose to ban its use in the EU. Discussions with member states will start this month. Our priority is the health of citizens and the safety of the food they eat."
Following @EFSA_EU's new scientific opinion on the food additive E171, we will propose to ban its use in the EU.

??Discussions with Member States will start this month.

??Our priority is the health of citizens and the safety of the food they eat.#EUFoodSafety

— Stella Kyriakides (@SKyriakidesEU) May 6, 2021