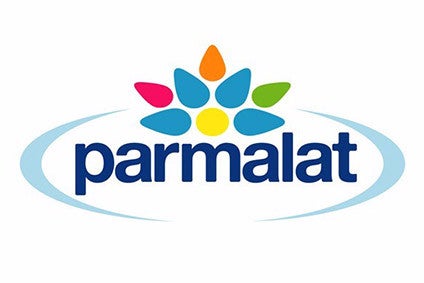 just-food presents the key metrics from company financials in bitesize format, with analyst insight and social media comment alongside graphs illustrating a business' historical performance to give you an easy-to-read digest of the numbers you need to know.
Tipiak annual profits down on flat sales
French food group Tipiak saw its sales fall in 2017 amid sluggish sales.
Tipiak pointed to a 2% increase in revenue from products sold under its namesake brand but said the year had been marked by falling selling prices and pressure on commodity costs.
The company said it "can see a return to growth" in 2018 but said the outlook depends on consumption in France and the ability to pass on selling prices to customers.
For the year to 31 December:
– Revenue of EUR198.1m (US$243.5m), versus EUR197.6m in 2016
– Operating profit down 21% at EUR6.1m
– Net profit 18% lower at EUR4.2m
Thursday 15 March
Parmalat FY profits surge on back of global growth
Italian dairy group Parmalat, which is majority owned by France's Lactalis, saw profits increase by 30.5% in 2017, on like-by-like basis. Net revenue was also up.
The company said its 2017 performance was based on "consolidation of global growth, bolstered by expansive monetary and fiscal policies".
But it said the strengthening of the euro versus the US dollar in the second half of the year eroded most of the positive effect recorded in the
first six months.
– Net revenue up 3.3% to EUR6.69bn (US$8.24bn)
– EBITDA up 1.1% at EUR453.6m
– Profit up 30.5% at EUR103.6m
Premium Brands books 'record' sales on flurry of M&A
Canada-based food producer Premium Brands Holdings reported 'record' full-year sales and expects a further pick-up in 2018 on the back of a flurry of M&A activity.
CEO George Paleologou said: "Our optimism about 2018 is based in part on realising on the investments we have made over the last couple of years."
– Sales climb 18% to CAD2.2bn (US$1.7bn)
– Adjusted EBITDA rises 23% to CAD190.2m
– Earnings up 17% at CAD80.5m
On the 2018 outlook:
Revenues expected between CAD2.65bn and CAD2.73bn, and adjusted EBITDA of CAD244m to CAD256m.
News update: Premium Brands buys four more firms
Wednesday 14 March
Strauss Group boosted by FY sales and income figures
Israel-based food and beverages business Strauss Group saw its 2017 sales move forward by 6.9%. Income was up by 23.7%.
CEO Gadi Lesin said: "These excellent results were attained, among other things, by implementing strategic moves which enhanced the group's operational and managerial flexibility whilst focusing on core assets, by increasing our investment in innovation, signing new distribution agreements and expanding our geographical reach.
"Alongside the strong performance of Strauss Israel, Strauss Coffee and Strauss Water, 2017 was a challenging year for Sabra, our dips and spreads business in North America, which nevertheless succeeded in returning to close to pre-recall selling and market share levels."
– Sales up 6.9% to NIS8.49bn (US$2.47bn)
– EBITDA up 4.4% to NIS975m
– Net income up 23.7% to NIS335m
G. Willi-Food annual sales rise on management shift
Israel-based kosher products manufacturer G. Willi-Food reported an increase in full-year sales which it partially linked to changes in management. Operating profit fell due to an 8.7% rise in general and administrative expenses.
– Sales rise 6% to ILS312m (US$90.9m)
– Operating profit falls 26% to ILS16.8m
– Net profit up 94% at ILS21.1m
San Miguel Pure Foods posts "strong" FY results on volumes
Philippine-based San Miguel Pure Foods posted what it said were "strong" full-year results driven by higher volumes in its poultry, fresh meats and branded value-added businesses.
– Consolidate revenue rises 5% to PHP117bn (US$2.2bn)
– Operating profit climbs 11% to PHP9.9bn
– Net income up 16% at PHP6.9bn
See previous story: San Miguel confirms unit merger approval, share offering
Tuesday 13 March
Fazer points to positive outlook after rise in 2017 profits
Finland-based food company Fazer Group reported an increase in full-year sales and profits and said it expects further growth in 2018 subject to the development of key non-euro denominated currencies.
Chief executive Christoph Vitzthum said: "In 2017, the economies in many of Fazer's key markets took a turn to the better: the Finnish, Norwegian and Russian economies strengthened, and the Swedish economy continued on its growth path. However, competition is fierce and holding on to and developing our market shares requires hard work. Despite this, sales developed positively."
Fazer Lifestyle Foods was created in March 2017 as a new business area following the acquisition of oat expert Bioferme and its popular Yosa brand. The company said its Fazer Lifestyle Foods' offering consists of plant-based foods and drinks, non-dairy products, and snacks. The smoothie brand Froosh, acquired in November, serves as a platform for Fazer Lifestyle Foods' offering of healthy and sustainable fruit-based products.
– Sales rise 2% to EUR1.6bn (US$1.9bn)
– Operating profit up 2% at EUR92.1m
– Net profit climbs 2.3% to EUR72.1m
Monday 12 March
Aryzta H1 results decline after Cloverhill disposal
Swiss bakery specialist ARYZTA reported a drop in six-month profits after incurring EUR201m (US$247.9m) in restructuring costs related to the disposal of Cloverhill. North America was the only region to see a fall in sales.
Chief executive Kevin Toland said of the results: "We are actively implementing a range of measures to improve our EBITDA. We are in a multi-year turnaround programme."
Says disposals are on track to exceed EUR450m.
– Revenue falls 6.3% to EUR1.79bn (organic sales, excluding Cloverhill, down 1.3%)
Europe sales up 0.7% at EUR868.3m
North America (excluding Cloverhill) down 7.4% at EUR724.2m
Rest of the world sales decreased 2.2% to EUR131.9m
– EBITDA down 29.6% at EUR161.3m
– Adjusted net profit declines 53.5% to EUR50.9m
Alain Oberhuber, an analyst at Swiss-based MainFirst Schweiz, commented on the results in terms of valuations: "The valuation remains attractive as gradually visibility on profit and cash flow could improve and the company can divest its non-core assets Picard and flat bread (Honeytop) at reasonable multiples to have a cash in of around EUR350m. Aryzta trades at an EV/EBITDA-19E of 9.5x. Our price target of CHF36 takes into account similar business models like Barry Callebaut (N, PT CHF1,600) trading at 17.9x, and Kerry (not rated) at 15.5x."
South Africa's AVI paints bleak outlook as H1 revenues climb
South Africa's AVI reported a rise in six month revenues and profits but said volumes declined in some food and beverage categories due to lingering inflation as a result of a weaker rand and higher raw materials prices.
Looking forward, the company said many of its product categories could see low or even negative growth rates until there is a "significant" improvement in the economy.
– Revenue for six months to 31 December up 2.3% at ZAR7.3bn (US$617.4m)
– Operating profit rises 8.7% to ZAR1.5bn
– Headline earnings increase 8.3% to ZAR1.06bn
Food and beverage division revenue climbs 1.6% to ZAR5.4bn
Snackworks drops 0.8% to ZAR2.2bn
I&J (chilled and frozen seafood) rises 4.8% to ZAR1.2bn