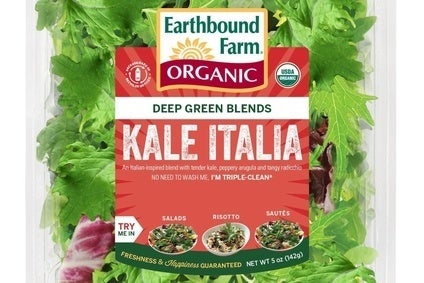 US organic food group Earthbound Farms – owned by WhiteWave Foods – is adding more pre-prepared salads to its range.
The company said Kale Italia is a mix of baby kale, arugula and radicchio. The salad is available throughout the US with an RRP of US$4.99.
Meanwhile, Half & Half baby spinach and arugula aims to negate the need for consumers to buy and then combine several varieties of greens by combining two of the most popular in a single blend. Also available nationwide, Half & Half has an RRP of $3.99.
"We've heard the demand for more delicious ways to eat kale, and we're delivering with an enticing new blend of flavours to meet the need," said Nicole Glenn, director of product innovation at Earthbound Farm