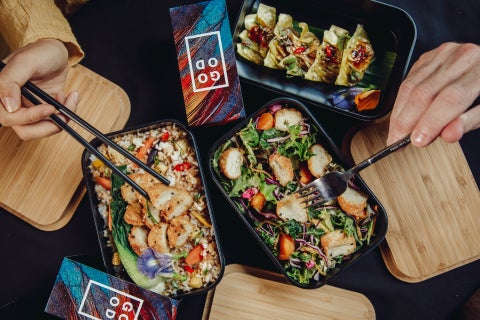 Eat Just, the US firm centred on alt-protein products, has secured new funding to foster growth in Good Meat, its cell-cultured arm.
The company has won US$97m in financing from existing and new investors for Good Meat, which is so far centred on cell-based chicken.
Good Meat also attracted $170m in funding in May. The division's first and only cultivated-meat product to date is chicken bites, approved for sale last year in Singapore through selective restaurants and delivery platform Foodpanda.
The new funds will be used "to increase capacity and accelerate research and development for high-quality, real meat made directly from animal cells", Eat Just said in a statement.
Concurrently, Eat Just announced Dan Glickman, who served as US secretary of agriculture from 1995 until 2001, will join the company's advisory board, while Jim Borel, a former vice president at DuPont, will join its board of directors.
"I'm proud to see our company take the next step toward building large-scale cultivated meat production," Tetrick said. "This investment, along with the guidance of secretary Glickman and Jim Borel, puts us in a position to execute our plans in multiple regions around the world."
Eat Just recently announced its entry into South Korea and South Africa through commercial deals to sell its plant-based egg products, which are also available in a mixture of retail and foodservice in the US and Canada, China, Hong Kong and Singapore.
Earlier this month, the company revealed a plan to build a cultivated-meat facility in Qatar for Good Meat in partnership with Qatari investor Doha Venture Capital and the Qatar Free Zones Authority.
Eat Just also secured $200m in financing in March, funds a spokesperson for the business confirmed would be used for both its Just Egg and Good Meat lines.
Featuring in the $97m round were UBS O'Connor, a hedge fund within UBS Asset Management, California-based tech investor Graphene Ventures, Singapore's K3 Ventures, and Resilience Reserve, a venture-capital fund founded by entrepreneur Rob Reid and Chris Anderson.