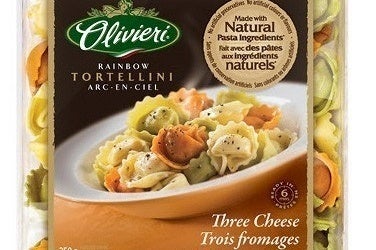 Spanish food group Ebro Foods reported a rise in sales and operating earnings for the first nine months of the year, lifted by the performance of its rice business and currency exchange.
Ebro said sales increased 17.7% to EUR1.78bn (US$1.94bn) in the year to date. Group EBITDA was also up, rising 8.7% to EUR214.3m in the nine months. Net profit was marginally lower, down 3.8% to EUR101.6m, as the company lapped the one-time gain from the sale of its stake in olive oil group Deoleo in 2014.
Ebro said growth was supported by its rice business, which shrugged off competition from imports of Asian rice to Europe and a poor harvest in Texas to achieve "very positive development" thanks to the "good performance of its brands and innovations", Ebro said. The division posted a turnover of EUR951.7m and an EBITDA of EUR126.5m.
In pasta, Ebro said the division was hit by higher input costs. In Europe, the group was able to adjust prices and increase market share by around 5%. However, in North America the company is also struggling with falling consumption as shoppers switch to low carb diets. Overall, the market was down by around 3.4%, the company said. "In an effort to curb that trend and get consumers to return to the pasta shelves, we are investing in gluten-free, ancient grains and 150-calorie varieties, which are healthier," Ebro revealed. The unit posted a turnover of EUR877.6m and an EBITDA of EUR94.8m.
Looking to the full year, Ebro said it expects to close 2015 with a turnover of EUR2.44bn, up 15.3% on 2014. Group EBITDA is expected to be around EUR302m, a 5.2% increase year-on-year. Net profit is forecast at EUR142.3m, down 2.5% due to one-time gains last year.
Ebro has also focused on reducing debt and, having paid down EUR62m in the year-to-date, the company anticipates closing fiscal 2015 with leverage at 1.4 times EBITDA.
Kepler Cheuvreux analyst Inigo Egusquiza said Ebro's forecasts for its 2015 EBITDA and net profit were below the group's estimates of EUR305m and EUR156m.