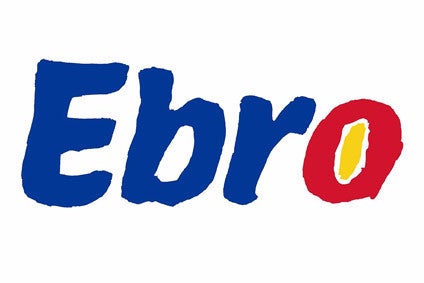 Spanish pasta-to-rice group Ebro Foods has acquired a majority stake in flour company Santa Rita Harinas.
In a statement to the Spanish stock market, the CNMV, Ebro said it has acquired 52% of Santa Rita Harinas' share capital. Ebro paid EUR4.8m (US$5.3m) for the shares.
Santa Rita Harinas aims to berecognised as the "most creative" flour brand in the market and the company offers a wide range of branded products, from tempura or chestnut flours to dry onions and toasted sesame seeds.
"Santa Rita is a company dedicated to the production and marketing of flours and preparations for cooking, which supported a strong R&D and innovation has managed to lead the premium segment of packaged flours," Ebro noted.
Ebro added that the acquisition shows its willingness to invest in Spanish companies with "high growth potential". The deal marks Ebro's entry into the retail flour and premium cooking ingredients sector.
Ebro said it expects to the acquisition to generate sales, logistical and industrial synergies. The company also flagged the benefits of working together on R&D.
In addition, Ebro indicated that it expects to help Santa Rita Harinas develop its international presence by utilising Ebro's international commercial networks.
Santa Rita Harinas currently operates one production plant in Loranca de Tajuña (Guadalajara).