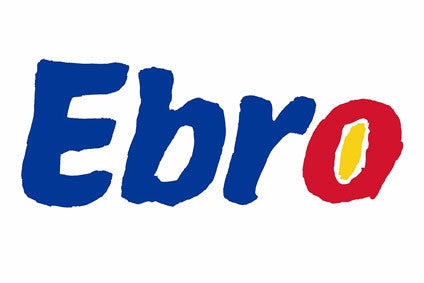 Spain-based group Ebro Foods is backing a domestic "accelerator hub" that is aiming to bring together start-ups and existing small- and medium-sized businesses in the sector to work on innovation.
Ebro, one of Spain's largest food companies, is putting an undisclosed sum into the first programme underway in the Food Evolutions hub, set up by Madrid-based food marketing and R&D consultancy Ivoro. The rice and pasta giant has an option to buy equity stakes in start-ups that join the hub.
Ivoro CEO Pedro Álvarez told just-food the hub's focus on connecting start-ups with SMEs in the agri-food sector made it an "innovative" concept when compared to other accelerator programmes in Europe.
"This configuration seems to be innovative in Europe, since most of [the] incubators, accelerators and hubs are connected with the big fishes, leaving SMEs by the wayside. We have received a lot of attention just because of our different focus [as an] innovation hub for SMEs in the food industry," Álvarez said.
"Customer-driven innovation is needed within the SME food manufacturing sector, so we figured out it would be a great idea to create a hub where SME food manufactures could interact with start-ups being incubated and so create ventures together – good for start-ups and for SMEs. That's the core focus of the Food Evolutions hub."
Ivoro is looking to work with other accelerator programmes in overseas markets. "The acceleration of start-ups that have a business model validated and making those companies grow, not only in numbers but internationally is another differentiating factor of Food Evolutions as we are creating a network of food tech accelerators for this purpose," Álvarez explained.
Approached by just-food, Ebro directed our questions to Álvarez, who sought to explain the company's role in the first phase of the Food Evolutions programme.
"Ebro Foods is the official sponsor of the acceleration programme taking place right now, phase one," Álvarez said. "Now, we are building a business model configuration with a service company, or the hub, which will scout, incubate and accelerate projects – some of them in partnership with SMEs, at the centre. Money will come into the hub, to invest in the different phases of a project, from a private fund we are creating with family offices and other strategic investors."
Food Evolutions will also have the option to buy equity stakes in start-ups that join the programme, Álvarez added. He declined to name the fledgling companies that had joined the first phase of the programme.
"We only disclose the companies after the accelerator programme is over, not during the programme," he said. "As the first programme is still going on, we cannot disclose yet. The main reason for that is that we will only disclose the start-ups that successfully pass the programmes and are invested and not the other ones. For the others, we will be silent so their image is not damaged by their 'failure'. We all deserve a second chance, entrepreneurship is a process."