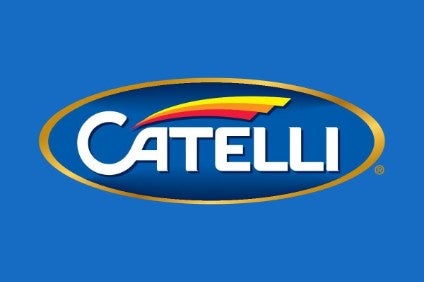 Spain's Ebro Foods has agreed to sell its Catelli dried pasta business in Canada to Italian counterpart Barilla, along with a production facility in Montreal, Quebec.
The deal is being conducted via Madrid-listed Ebro's subsidiary in Canada, Catelli Foods Corp., for CAD165m (US$123.9m) and includes the company's namesake brand, as well as the Lancia and Splendor pasta lines.
Ebro said in a statement the Catelli business generated revenues last year of CAD103.2m.
Meanwhile, Ebro will maintain a presence in Canada with its Garofalo dried pasta brand, its Olivieri line of fresh pasta and sauces, and the Minute and Tilda rice brands. As a group, Ebro also manufactures organic foods, sauces and ready-meals. Ebro acquired the Tilda basmati rice brand last summer from US food group Hain Celestial.
Reports circulated earlier this year that Ebro was willing to sell its pasta businesses in North America, both in the US and Canada.
just-food has approached Ebro to ascertain the reasoning behind the disposal of the Catelli line and the plans for the US part of the pasta business, which includes the Ronzoni brand.
Barilla said it had no comment to add.
Alongside news of the disposal, Ebro reported its financial results for the first nine months of 2020. Sales rose 19.2% to EUR2.43bn, contributing to 50.2% jump in operating profit to EUR226.2m. Net profit was 27.8% higher at EUR146.7m. Sales from Ebro's pasta and rice divisions were higher year-on-year.
In the third quarter, Ebro's underlying net profit was up 9%, with the company pointing to the impact last year of the sale of its French-Spanish organic and plant-based food business Alimentation Santé to Sweden's Midsona.