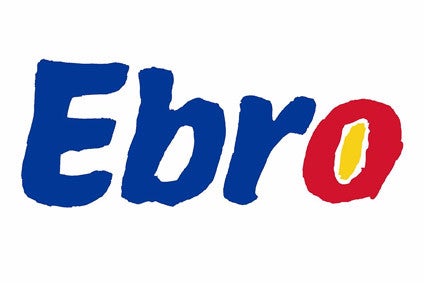 Ebro Foods has confirmed it is looking to invest in the production of convenience foods in its home market of Spain.
The company is planning to spend EUR70m (US$79.5m) on a new manufacturing facility in La Rinconada, north of the southern city of Seville.
Construction is set to start next month and production is scheduled to begin in mid-2020, a spokesperson for Ebro confirmed.
The spokesperson would not be drawn on which specific products would be manufactured at the plant, nor under which brands they would be marketed and sold.
In June, meanwhile, Ebro told just-food it was planning to build another factory to manufacture organic products. The company is aiming for production at the facility in Barcelona to start in the autumn of 2019. The plant will make products sold under the Vegetalia brand.
According to Ebro's 2017 annual report, the company has eight production facilities in Spain. Across other European countries, Ebro has 25 other factories. It has 13 in North America, three in Asia and two in Africa.