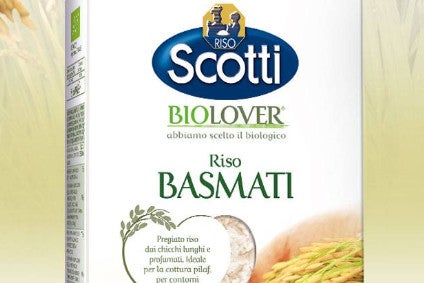 Ebro Foods has increased its stake in Italian rice company Riso Scotti to 40%.
In a filing with Spain's National Securities Market Commission (CNMV) today (1 June), Ebro revealed it has raised its holding in Riso Scotti by an additional 15% from the 25% it already held.
Ebro said an agreement on the purchase price is still being "finalised" but added it expects to pay around EUR13.5m (US$15m) for the additional shares in the Scotti Group-owned firm.
Riso Scotti is an Italian group specialising in the production and processing of rice. Ebro said the business leads the speciality rice sector for risotto in Italy. It sells products under the Scotti brand in move than 70 countires, Ebro added. Riso Scotti is also a "leader" in organic products including rice and soy milk, cookies, rice, rice oils and ready means targeting the premium segment.
"With increased participation in Scotti, Ebro Foods strengthens its [position as] a world leader in the rice sector and commitment to high value-added products," the company suggested.
Ebro acquired its initial 25% stake in Riso Scotti for EUR18m (US$20.1m) in 2013. Speaking at the time, Ebro indicated the tie-up would enable it to help grow the Scotti brand in new markets, including the US.