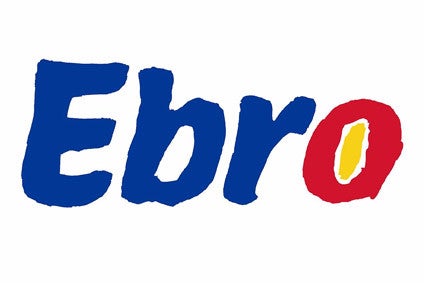 Pasta and rice group Ebro Foods said it is benefiting from its "consumer first" approach, which enabled it to book an increase in first-quarter earnings today (26 April).
The Spain-based company said EBIT increased to EUR74.5m (US$81m), up 14.1% year-on-year. Net profit rose 19% to EUR51.6m.
"We are very pleased with the first-quarter results, given that they demonstrate that our plans to invest in a consumer-based approach, via pricing, promotions and advertising are bearing fruit to a greater or lesser extent across all businesses, especially rice. We have had a good start to the year in pasta, but the market continues to be highly competitive and the main distributors continue to be embroiled in an ongoing deflationary price war," the company said.
Sales growth lagged earnings increases, rising 3.1% to EUR634.2m. Ebro said the increase was "due to the strong performance of our products within their respective categories".
For the remainder of the year, Ebro said it is prioritising organic growth but did not rule out future M&A. "We are prioritising organic investments versus acquisitions aimed at sustainable growth; but that is not to say that we will not invest in appealing projects that easily adapt and fit with the group. Thus, we recently acquired Vegetalia, a Spanish brand that pioneers vegetable proteins and the sale of ecological foods," the company said.