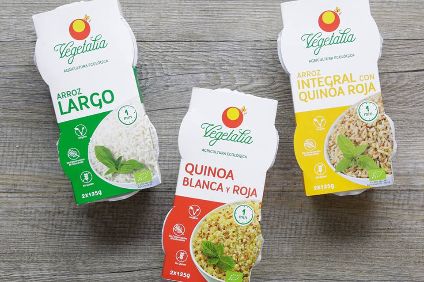 Ebro Foods is planning to build another factory to manufacture organic products, as the Spain-based group eyes rapid growth from that part of its business.
The company is aiming for production at the facility in Barcelona to start in the autumn of 2019. The plant will make products sold under the Vegetalia brand.
The site will be Ebro's fourth focusing on what it calls its Bio and Healthy Food division. The group has two others in Spain and a facility in France.
Ebro is forecasting sales from the Bio and Healthy Food unit, which were EUR40m (US$47.1m) in 2017, will reach EUR100m "in two years", a spokesperson for the company told just-food.
The investment comes a year after Ebro acquired Spanish organic food manufacturer Vegetalia. It paid EUR15m for Vegetalia from the business' founding shareholder Salvador Sala Druguet. In 2016, the independent Vegetalia generated sales of EUR11.5m.
Ebro has been steadily expanding its organic business in recent years. In 2016, the company snapped up French organic food group Celnat for EUR25.5m.