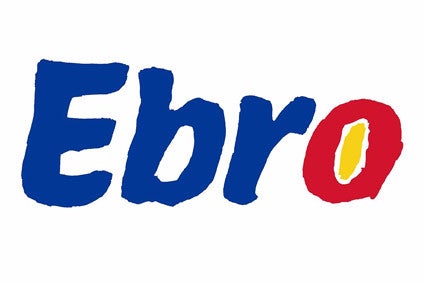 Ebro Foods is investing in a factory in the US – a market where the Spanish company has been offloading assets – to expand production capacity at the plant.
The company is spending US$15m at its site in Memphis to grow its capacity to make instant-rice products.
Ebro's Riviana Foods arm said the project will update existing production lines and replacing a line dedicated to the production of instant brown rice. The moves will "increase reliability, volume output, productivity and efficiency and, just as important, advance the sustainability of the production process", Riviana said. The project is expected to be completed in the third quarter.
Last month, Ebro announced the sale of its US pasta brand Ronzoni, striking a deal to offload the assets to local private-label supplier 8th Avenue Food & Provisions.
In November, Ebro unveiled a deal to sell a clutch of pasta brands in the US, Prince, Creamette and Skinner, to local manufacturer TreeHouse Foods. A week earlier, Ebro said it agreed to offload its Catelli dried pasta business in Canada to Italian counterpart Barilla.
Last month, Les Echos said Ebro's France-based pasta business Panzani was reportedly on the radar of local peer Lustucru, which the French newspaper said was considering teaming up with private-equity firm CVC to bid for the assets.
However, Ebro refused to be drawn on the report and said it had not put Panzani on the block. "This issue has been on the market from the divestment of our North American dry-pasta businesses," a spokesperson said.