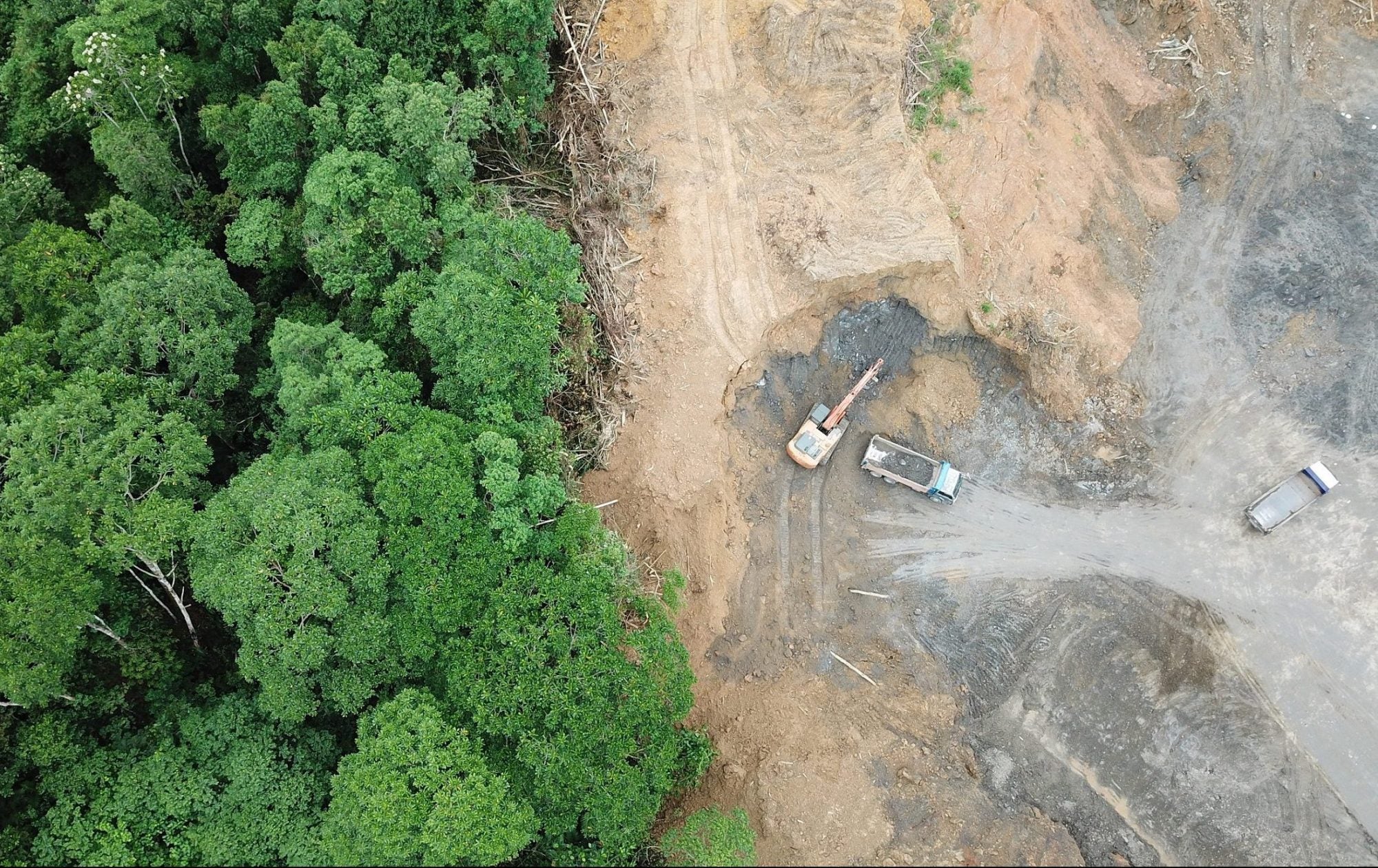 The European Commission is proposing new rules that would see food commodity imports from countries where deforestation takes place banned from the EU.
Soy, beef and cocoa imports would be impacted by such a ruling, set out as part of a package of environmental measures under Brussels' European Green Deal.
The draft law, which follows an international pledge made at the COP26 summit in Scotland last week to end deforestation by 2030, would require companies to show their products are certified "deforestation-free".
As well as stopping deforestation, the European Commission's planned measures are also intended to "innovate sustainable waste management and make soils healthy for people, nature and climate".
In terms of food imports from countries continuing down the deforestation route, the European Commission said: "The proposed new rules would guarantee that the products that EU citizens buy, use and consume on the EU market do not contribute to global deforestation and forest degradation.
"The main driver of these processes is agricultural expansion linked to the commodities soy, beef, palm oil, wood, cocoa and coffee, and some of their derived products.
"The regulation sets mandatory due diligence rules for companies that want to place these commodities on the EU market with the aim to ensure that only deforestation-free and legal products are allowed on the EU market."
Frans Timmermans, executive vice-president for the European Green Deal, said: "To succeed in the global fight against the climate and biodiversity crises we must take the responsibility to act at home as well as abroad. Our deforestation regulation answers citizens' calls to minimise the European contribution to deforestation and promote sustainable consumption."
The European Commission said from 1990 to 2020 the world lost 420 million hectares of forest – an area it said is larger than the EU.
Brussels plans to use a benchmarking system to assess countries and their level of risk of deforestation and forest degradation driven by the commodities in the scope of the regulation.
"The Commission will step up dialogue with other big consumer countries and engage multilaterally to join efforts. By promoting the consumption of 'deforestation-free' products and reducing the EU's impact on global deforestation and forest degradation, the new rules are expected to reduce greenhouse gas emissions and biodiversity loss," it said.
Brussels has not said when it hoped to see the proposed legislation adopted.
Earlier this month, meat-processing majors JBS and Cargill were among ten global agri-food companies to sign up to a pledge to end deforestation in the supply chain by 2030.