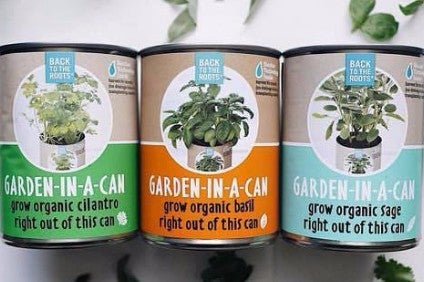 US-based private-equity firm Echo Capital has invested in three local food manufacturers as part of the buy-out house's strategy to back businesses that "resonate" with millennial consumers.
Echo Capital on Thursday (6 July) announced "the addition of three new food companies to its portfolio" – cereal seller Back to the Roots, soup-to-meals maker Nona Lim and meat snacks purveyor Wilde Brands.
In a statement outlining the deals, Echo Capital did not disclose the size of its investments and refused to be drawn on the transactions when contacted by just-food.
"Echo Capital Group is a private company and we do not disclose our ownership in any of our portfolio companies," a spokesperson said.
California-based Back to the Roots' portfolio also includes kits to grow produce such as mushrooms and planters to grow chilli peppers. Other investors in Back to the Roots, founded in 2009, include US investment fund Seed 2 Growth Ventures and John Foraker, the founder of US organics business Annie's, which was sold to General Mills for US$820m in 2014.
Echo Capital vice president Benjamin Levy said: "The company's core mission to reconnect people back to where food comes from exemplifies the transparency, vision, and social justice shared by many of the companies Echo partners with."
Nona Lim, launched in 2016 as a delivery service, markets soups, bone broths and meals through retailers such as Whole Foods Market.
"We're seeing the popularity of ethnic foods growing at a steady pace, while consumers steer away from traditional flavors like beef or chicken and toward bold and exotic flavors from around the world," Levy said.
Colorado-based Wilde Bars was set up in 2014 and markets bars such as Maple Bacon Blueberry.
Echo Capital principal Sabrina Merage said: "We believe that Wilde is at the forefront of the better-for-you, high-protein snacking trend and that consumers will love what this Boulder-based company has to offer."