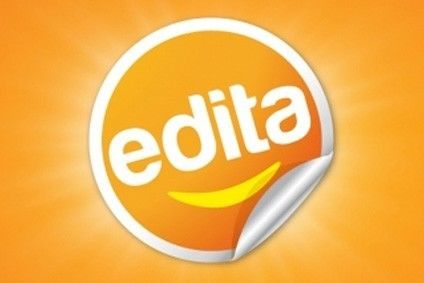 Egypt-based bakery and snacks group Edita Food Industries has booked an 86.4% fall in full-year net profit for 2016 as FX losses continued to put earnings under pressure following a float of the Egyptian pound.
Net profit after tax and minority interest (NPAT) for 2016 was EGP47.4m (US$2.9m) with a net margin of 1.9% compared to 15.7% in FY2015.
EBITDA was flat at EGP521.8m. The company said EBITDA was underpinned "by the ability to maintain SG&A/sales at 18.2% versus 18.1% in FY2015". Full-year sales were up 12.5% over the previous year at EGP2.5bn.
Edita said the sharp decline in the bottom line "is primarily owing to one-time FX losses booked during the year" amounting to EGP298.5mm, versus a gain of EGP1.4m in the previous year, "of which EGP241m were a result of the Egyptian Pound's float and the consequent revaluation of foreign currency denominated liabilities".
Revenue growth was driven equally by the company's cakes (7.2%), croissants (11%) and rusks (89.9%) segments, "recording 31.5%, 29.5% and 30.5% of total FY2016 growth in absolute terms, respectively", Edita said.
Edita said: "Management's view is that the macro changes and resultant high-inflation environment present a unique opportunity to raise average prices." The company added it will use "production capacity freed by lower volumes on existing SKUs to introduce new, higher-margin products in 2017, including both Edita-developed products and others from its HoHo's, Twinkies & Tiger Tail portfolio".
In October, Edita said it had secured distribution for products sold under the Hoho's, Tiger Tail and Twinkies brands in Saudi Arabia.