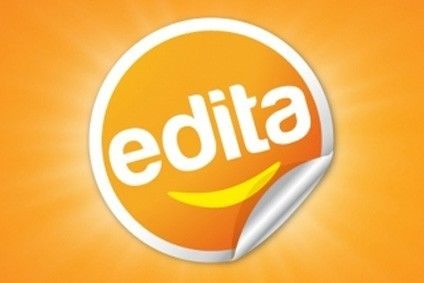 Edita Food Industries, a producer of branded snacks and confectionery based in Egypt, is adding capacity for its Molto bakery line.
The company is investing EGP135m (US$8.5m) to build a new production line at its E07 facility, which is located in the city of Sixth of October in the Giza Governate in the Cairo region. The additional 11,000 tonnes of capacity is expected to come on stream in February next year and will support manufacturing of Edita's newly launched Molto Sandwich and Molto Magnum product ranges.
It said once completed, the company will have a total of eight bakery production lines.
Hani Berzi, the chairman of the Cairo- and London-listed business, said in a statement: "Edita is looking to take full advantage of the solid fundamentals of the fast-growing bakery segment, where we have been directing considerable investments to grow our capacity and product offering.
"We plan to leverage the additional production muscle to further capitalise on the significant growth opportunities offered by the bakery segment and solidify our number one position in the market."
Announcing its second-quarter and first-half results earlier in August, Edita said the construction of its new plant in Morocco has been completed and is due to come on line later this year.
Edita's revenue rose 49.7% to EGP1.2bn in the quarter from the corresponding period a year earlier, with EBITDA up 98.1% at EGP162m. Net profit climbed to EGP83m from EGP3.1m.
In the first half, revenue increased 33.7% to EGP2.3bn and EBITDA rose 52.2% to EGP341m. The company posted a net profit of EGP163.7m compared to EGP67.5m.