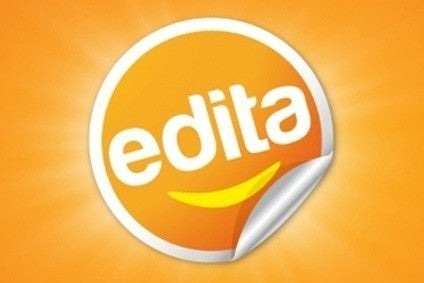 Edita Food Industries, the Egyptian snack maker, has set out plans to list up to 30% of its ordinary shares in Cairo and London.
The company is looking at an institutional offering of ordinary shares to be listed on the Egyptian Exchange and global depositary receipts representing ordinary shares to be listed on the London Stock Exchange, as well as a separate domestic offering of ordinary shares in Egypt.
Greek snack foods group Chipita and funds managed by private-equity firm Actis are the Edita investors that would sell shares in the business. The Berzi family, which founded Edita in 1996 and is the largest shareholder in the company, will not be selling any shares in the transaction.
Meetings are taking place about the plans with the selling shareholders, Edita said.
The Egyptian stock exchange had confirmed Edita's intention to float in November.
Edita chairman and CEO Hani Berzi said: "Since founding Edita in 1996, my family has always focused on building the business into a leading consumer products company with a unique combination of local insight and international best practices. Edita has achieved robust historical growth, recording healthy sales growth over the last 15 years. We look forward to our next stage of growth as a public company."
The company manufactures branded snack products including cakes and croissants, as well as confectionery. Local brands include Molto, Todo and Bake Rolz. Edita also owns international brands in certain jurisdictions, including Twinkies. It operates four factories in Egypt with 21 production lines.
Last year, Edita generated revenue of EGP1.92bn (US$252.6m), EBITDA of EGP463.1m and net profit of EGP265.9m.
It said revenue, EBITDA and net profit had grown by 19.6%, 26.9% and 26.2% on a CAGR basis between 2012 and 2014.