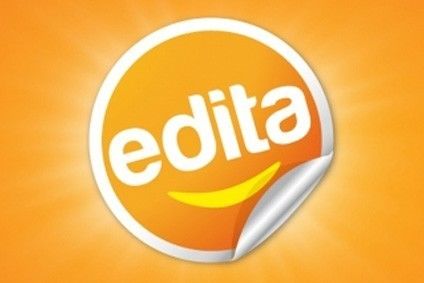 Edita Food Industries , the Egypt-based baked goods group, today (9 August) booked a fall in half-year profits amid a deceleration in its sales growth and higher investment in marketing.
The UK-listed company posted a 41.3% drop in net profit to EGP74.3m (US$8.4m) for the six months to the end of June, with EBITDA down 5.1% at EGP211.1m.
Revenue was up 2.4% at EGP1.07bn. Second-quarter revenues grew 6.9% to EGP550.2m but Edita cited slowing sales for the 17.1% drop in EBITDA year-on-year between April and June.
"The decline is owed to slower revenue growth, higher manufacturing overheads, advertising and marketing expenses, and general and administrative expenses. The increase in SG&A aims to support the company's growth strategy in addition to being impacted by the marketing budget roadmap," Edita said in a filing with the London Stock Exchange this morning.
The company's top line was "muted" as cake sales recover in the wake of the business introducing new prices on higher-margin SKUs in the fourth quarter of 2015.
Edita doubled its spending on advertising and marketing in the second quarter, compared to the same period a year earlier. The company said it supported the launch of products including Molto Pate, Bake Rolz Family and Todo Bomb. The group said its marketing budget was "skewed to the first half of the year".
The group also saw its cost of goods sold rise over 8% in the second quarter as the weaker Egyptian pound pushed up the cost of some raw materials and ingredients, including cocoa powder.
Nevertheless, Edita insisted Egypt's snack foods market continued to grow at a "considerable" 15.6% in the first half of 2016. The company claimed it has "dominating" shares of Egypt's cake and croissant categories.
Meanwhile, Edita has signed a contract to acquire over 12,800 square meters of land in 6th of October City's Polaris Al-Zamil Industrial Park. A premix formula will be produced on the site and supplied to all of Edita's factories.
It has also finalised a contract for a new wafer line with a total capacity of 3,000 tons per year. The line is expected to be operational sometime in the second quarter of 2017 at Edita's new factory elsewhere in 6th of October City, which is being built.