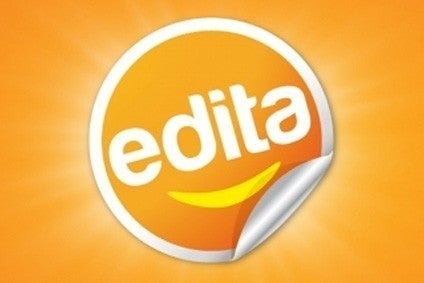 Edita Food Industries, the Egypt-based bakery group, is to set up a new manufacturing facility as it prepares to produce Hostess Brands LLC lines for more markets in the Middle East.
In April, Edita said it had expanded its local rights to Hostess's HoHo's, Twinkies and Tiger Tail brands to 12 more countries in the Middle East and north Africa.
Edita already owned rights to the brands in Egypt, Libya, Jordan and Palestine. The group will now extend into new markets including Algeria, Bahrain and Saudi Arabia.
The company said today (13 August) it had finalised a deal to buy 55,000 square metres of land in the Egyptian city of Sixth of October. The plot, close to an existing Edita plant, will house a facility that "will allow us to expand our capacity to produce existing products while simultaneously introducing the new Hostess Brands products", chairman and MD Hani Berzi said.
The plant will be Edita's fifth. A spokesperson said the amount Edita would spend on the project would depend on how many lines would be used at the site. "The total investment cost on the project would depend on which lines we include in the factory. Production lines vary in cost drastically and the new factory can accommodate anywhere from ten to 11 lines. The land cost is EGP55m (US$7m)," the spokesperson said. Edita is aiming for the first line "begins commissioning" during the fourth quarter, she added.
The deal with Hostess saw Edita acquire the rights to manufacture and market 11 more of the US snacks group's products on a regional basis.
Berzi, speaking after Edita announced its results for the first half of 2015, said the company had added 32,000 tons to its production capacity in the first six months of the year to an existing 2014 capacity of 101,100 tons a year.
"The latest addition was a croissant line that came into service in April and that is still in the ramp-up phase. Earlier this month, we launched a new and more premium variant to our croissant segment, Molto Mix, a double-filled croissant with two fillings, bringing our total number of SKUs to 71. Our new Bake Rolz and Strudel lines are also scheduled for commissioning by December 2015 and 1Q 2016, respectively," he said.
"New brands, new products and new capacity to flexibly respond to market demand for our core products sees us increasingly confident not just in our ability to capitalize not just on improving consumer sentiment in Egypt, but also to capture prospects in high-potential export territories."