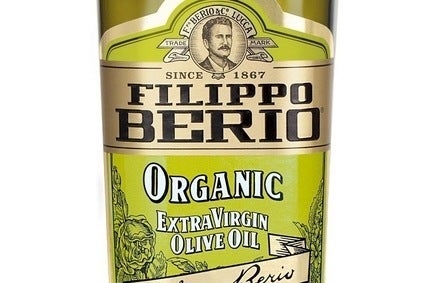 just-food reported direct from the annual IGD industry convention in London this week, with a leading light in the grocery retail sector ruffling a few feathers with comments about manufacturers and retailers. Elsewhere, China's Bright Food made its latest deal in Europe, with the acquisition of Filippo Berio olive oil owner Salov and we interviewed the CEO of Finsbury Food Group after the UK baker announced a move for local peer Fletchers Group. Click here for more headlines.
UK suppliers, retailers must "reset" relationship – Higginson
Andrew Higginson, the deputy chairman of Morrisons and former Tesco finance director, has said branded suppliers and supermarkets must "reset" their relationship in a bid to revive a stagnant sector.
Premier Foods' smaller brands helped by discount, c-store growth
The growth of the discount and convenience channels in the UK has led to a "renaissance" for some of Premier Foods' smaller brands, Gavin Darby, the company's chief executive, said today (7 October).
just-food published a rolling live blog of proceedings from the IGD Convention on Tuesday. To catch up on the key news and views from the event, click here.
Bright Food takes majority control of Filippo Berio olive oil maker Salov
Bright Food Group has acquired a "majority" stake in Italian olive oil manufacturer Salov Group from the founding Fontana family.
Interview: Finsbury CEO Duffy upbeat about prospects after Fletchers Group acquisition
Finsbury Food Group CEO John Duffy today (10 October) described the company's move to buy fellow UK bakery company Fletchers Group as "transformational", telling just-food the deal will help his business grow in a number of ways.
Editor's viewpoint: Emmi scales back in Italy's sour dairy market
Emmi's move to sell Italian yoghurt business Trentinalatte, announced this morning (6 October), was the latest example of the challenges facing companies doing business in the country's dairy sector.
Heinz UK site faces axe after end to Aunt Bessie's deal
A Heinz production plant in the UK is set to close after the end of the US food group's licence to manufacture Aunt Bessie's frozen potato lines.
On the money: PepsiCo's "disciplined" response to Frito-Lay market share squeeze
Frito-Lay, the North American snack business of PepsiCo, is responding to the slow erosion of its market share in a "disciplined" way, while also innovating to fend off competition from premium players, its management insisted yesterday (10 October).
Comment: FrieslandCampina in China: right place, right time
FrieslandCampina made two announcements last week that it was re-jigging its European operations, demonstrating it was well on its way to right-sizing its business. This week it announced it had struck a deal to grow its presence in China's infant formula market. Given the country is in the midst of lifting its one-child policy, this latest move from the Dutch dairy giant could prove fundamental to its growth, fast-tracking it to hitting its "route2020" targets. Hannah Abdulla explores.
Comment: US food giants slow to react to changing attitudes to health, sustainability
Some of the largest food manufacturers in the US have been sluggish to react to a consumer-led revolution around attitudes to health, wellness and sustainability. In a soft consumption environment they are now paying the price: struggling to make inroads into an area of growth in the US and losing market share to challenger brands, Katy Askew argues