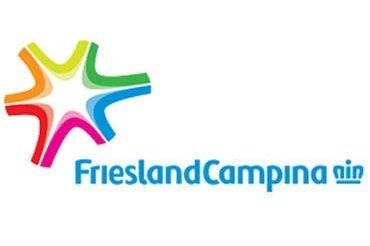 Our latest management briefing went live this week, focusing on India's dairy sector and the promise – and pitfalls – of operating in a fast-growing but developing market. We interview the head of Chobani's business in Australia to find out about the US yoghurt group's performance in there and in south-east Asia. And we analysed FrieslandCampina's European operations after two significant announcements this week.
Briefing: Dairy in IndiaHeld up as one of the world's key growth markets for the dairy sector, demand for packaged products in India is rising rapidly but there are significant challenges for investors, not least from local competition and supply chain infrastructure.
Interview: Peter Meek, MD of Chobani AustraliaChobani's rise in the US – and its problems in the UK – have been well-documented. But what about the yoghurt producer's business in Australia? And its early moves into south-east Asia? Dean Best spoke to Peter Meek, the MD of Chobani's Australian arm, to discuss its performance in Australia and its regional ambitions.
In the spotlight: FrieslandCampina moves to shore up Europe prospectsFrieslandCampina this week made two major announcements in Europe, with a plan to close a plant in Belgium but also deals to buy two Italian cheese firms. The Dutch dairy giant has, like many of its peers, struggled for growth in Europe and is busy looking to right-size its business in the region for the future.
Nestle offloads baby food brands Alete, Milasan to BWKNestle has sold baby food brands Alete and Milasan to German investment firm BWK for an undisclosed sum.
Nestle forms new unit to "leverage scale"Nestle has formed a "business excellence" unit as the world's largest food manufacturer looks to benefit from its scale.
EU: No compromise on food standards for TTIP, EU commissioner-elect saysThe EU's commissioner-designate for health and food safety Vytenis Andriukaitis, has promised members of the European Parliament he will oppose any attempt to lower the bloc's food safety standards as a consequence of agreeing a free trade deal with the US.
General Mills to slash up to 800 more jobsGeneral Mills has revealed it will cut an additional 700 to 800 jobs, primarily in the US, as it works to reduce costs in the face of soft sales.
Mondelez to build US$90m biscuit plant in BahrainConfectionery and snack maker Mondelez International is building a biscuit plant in Bahrain as demand across the Middle East continues to grow.
Katjes acquires fellow German confectioner PiastenKatjes International, the international division of German confectioner Katjes Group, has acquired local peer Piasten.